Landscape Design: Why Let A Professional
Do It for You?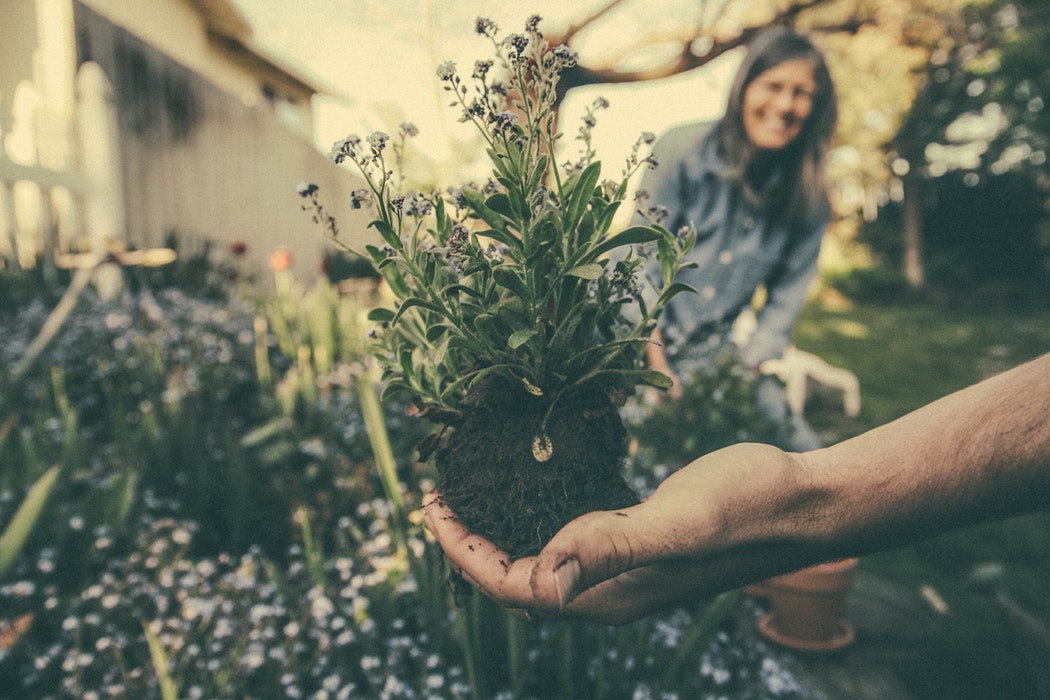 Landscape design is the art of harmonizing the architecture and nature for aesthetic as well as practical purposes. It involves modifying a yard, your current garden space, or even an urban area in some instances.
Landscape design can be differentiated into two fields; hardscape and softscape.
So, What Is Hard Landscaping?
Hardscape consist of all the non-living hard landscaping items that are present in the garden. It ranges from the bricks to patio walls and the placement of stones for design purposes. It includes all the non-living elements that are used and modified.
The gravel path you notice around the field, the benches and the fences are all included under the umbrella of hardscape. In essence, hardscape includes all items that are used for decorative purposes and is the primary focus while landscaping.
What is Softscape?
Softscape as the name suggests, deals with the softer elements of the landscape design.
Dealing with animate elements like flowers, plantation, and other horticulture components. Softscape elements are used to complement the hardscape structures that are set in the garden.
One of the many requirements for landscape design is to have an artistic mind that can see things from a different perspective. You may think that your yard cannot be turned into something fancy, but that is what landscaping is about.
For example: Designing the plants according to the colors selected for the new patio wall. It can turn the simplest of places into modern designs by working on aesthetics alone.

Professionals For Landscaping
Landscape design is a professional field in itself. Professionals take pride in their work and undertake custom projects to beautify the spaces that need assistance.
These professionals look for ways to improve the open spaces and turn them around according to the customer's liking. You can opt for a colored theme or any specific design to be incorporated in your yard.
Landscape design professionals work with the architects to make the best use of any remaining space that can be converted. Often, when new houses are being developed, a landscape design professional is hired to assess and generate ideas as per the customer's liking.
It's a field that requires high innovation and design skills. Without that, it is hard to prosper in the field. Everyone wants to have a unique yard to show off in the next garden party.
For Example: You have a vision? A professional can help you meet your goals!
Why Hire A Professional When I Could Just Do It Myself?
Don't. You may think you can undertake a revamping project on your own after watching a DIY video on YouTube. But remember, it is not as easy as it seems.
There are a lot of implications involved when you start digging your yard and trying to make things work. It is always advised to hire a professional who has the knowledge and skill set to perform these tasks for you. Hiring a professional is always a better idea.
Here are some reasons why you should opt for a professional instead:

1) Property Value Depends on It
One of the most significant advantages a landscaping project has is that it increases the value of your property. A house that looks trendy and has the aesthetic beauty in its garden, even before you enter the house, catches the eye.
Aesthetic beauty is always appreciated and valued among the real estate agent. If you have ever gone property hunting with your agent, you must have noticed how properties with a beautiful and well-maintained landscape are always costly.
If you're planning to put your property up for sale, then appointing a landscape design professional is one of the best things you can do. It will drive up prices and impress the buyers.
Find a professional who will help you raise your property value

2) Get Experience & Knowledge Together
You may have started a project with aplomb…but now you're stuck. because you didn't think of the possible problems that you will face. Being stuck in a problem halfway through the project can be really annoying as well as tedious! Imagine the trouble a tampered waterline will cause you.
The solution is to hire a landscaping professional!
Landscaping professionals have the knowledge and expertise required for undertaking any project. Before they start any project, these pros assess the whole area and give you an estimate about what things will be required and the possible models for the place.
With years of experience, they know which material to use, where to use them and how much a material weathers over a period of time.
Professionals are well aware of the negative consequences of using plants that are unsuitable for a particular weather and can guide you better for achieving the look you desire.
Site analysis is required before starting any project as every piece of land is unique in attributes. These attributes are often what you are unaware of and a wrong project can completely destroy your yard.
Professionals work according to the soil type and use their talent to provide the best outcome possible.

3) The Health Of Your Yard
The grass you're growing in your yard requires attention and detail. How many times do you see brown-yellow patches on someone else's yard? Not at all attractive, right?
The same exact problem can happen when you plant new bushes or flowers in front of your home. Without the proper knowledge of gardening you're just:
Wasting time
Money
Dulling the attractiveness of your home
You run the risk of destroying property value with your own hands!
Solution?
The best solution is to hire a landscaping professional and let them undertake the project you were going to. Professionals have knowledge of different grass types and they work according to the land they are working on.
They're also gardening professionals:Your grass can be destroyed for various reasons like wrong fertilizers, improper plantation, wrong digging, and even unseasonal flowers.
Gardening professionals provide custom fertilization and perform actions that will nurture your garden which will bring value to your home.

4) Projects With Hardscaping
As we discussed earlier, hardscaping deals with objects that require hard labor and technical skill. It may seem easy to install a fountain in your garden, but you may destroy the land while doing so. There is no escape from hard labor when you are working on a landscape project. There are risks that you may injure yourself in the process. Cuts and bruises are prevalent when people work in the garden.
So, the wise thing to do here is to leave hard labor to the trained and experienced professionals. Over the years, they have developed skills and expertise that makes them better equipped for deal with any or all the trouble. They also have the specific tools that are required in the projects. Along with creativity and innovation, a professional knows the shortcuts that can work for your projects.

Like what you see in the image above? Click here!
It is always a good idea to employ landscape design professionals to do the projects that they excel in. Without troubling yourself, you can save a lot of money and time by hiring the professionals for the job. A landscape design professional brings concepts and solutions that can turn your garden into a beautiful piece of art.