2019's Jaw Dropping Landscaping
Designs That'll Turn Heads!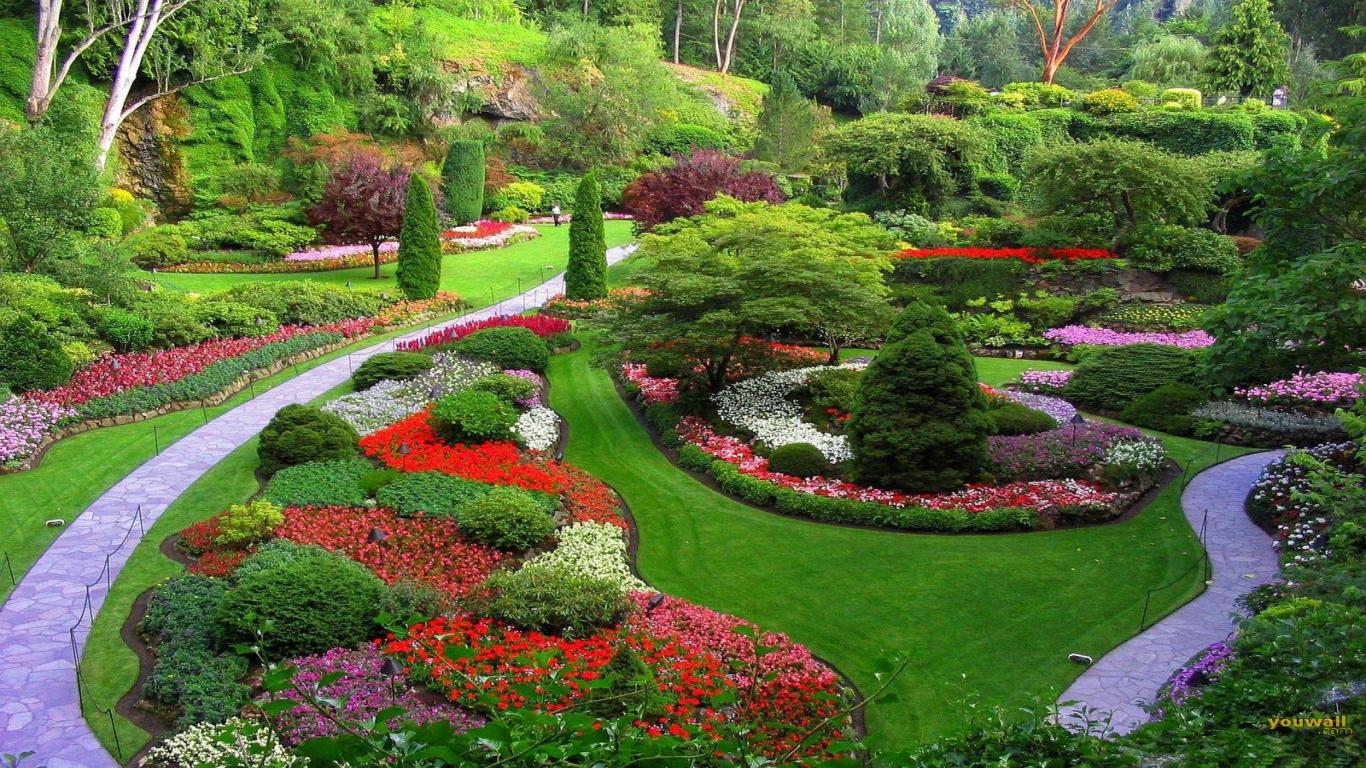 It's that time of year when we get ready to say "out with the old, and in with the new!" What better way to start off the new year than to give your home or business an outdoor makeover! Your yard or storefront is what steers your visitors' first impression. With the right landscaping designs, you can make your space more inviting than ever before.
How Do Landscaping Designs Influence Your Space?
You may think that you don't have enough outdoor space to take advantage of the hottest landscaping designs. However, sometimes seeing is believing. Check out these custom landscape design examples to see what kind of magic a gardening professional can work, in even the smallest of spaces.
Entryways
The entryway is the first thing you see when approaching a hone or business for the first time. It's important that this space be inviting for visitors. You don't want this area to be too crowded or too sparse. But how do you strike the right balance?
This is where your gardening professional comes in! Someone with the right level of expertise can pick plants that are appropriate for the size, shape, and even colors of your existing entryway features.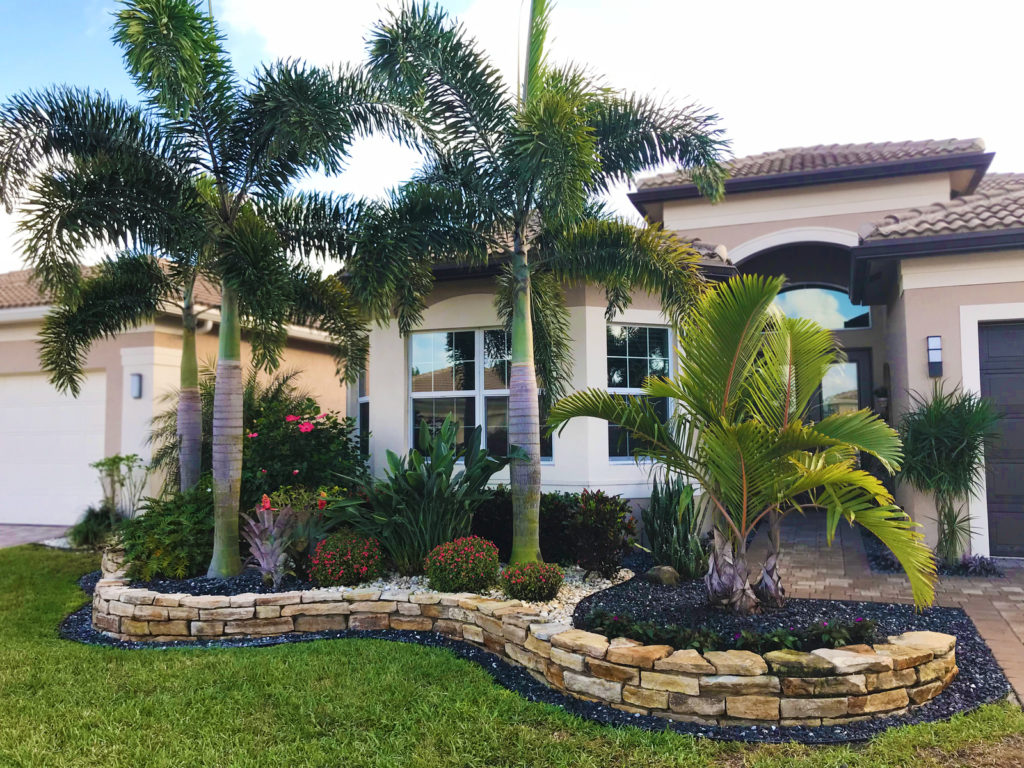 South Florida Landscaping
Flowerbeds
Flowerbeds are the perfect softscape feature to add a splash of color. A single bed could host several different types of plants. This gives you the perfect opportunity to create unique displays. In addition, you can even use flower placement to make a statement, such as recreating your business logo or other signature design.
Businesses can even use planter boxes in their window sills if they don't have any outdoor space at their storefronts. Flower gardens and potted plants also make a great place for festive decorations throughout the year. For example, you could display roses for Valentine's Day or poinsettias at Christmas time.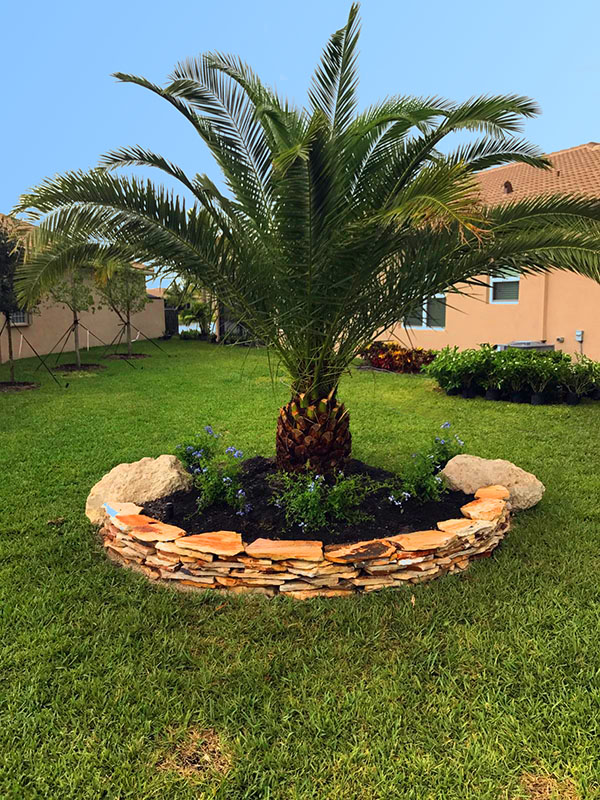 Tree Planting
Tree Planting
Something as simple as planting a tree can really change up your yard's look. A bare front yard leaves nothing between the road and your front door. Trees can provide shade to comfort you and your visitors when you want to socialize outdoors. They also provide privacy by creating a barrier in front of your doors and windows.
However, you have to be careful to pick the right trees for your area. South Florida landscape design can pose a challenge for even the most talented gardeners if they are unfamiliar with the regions climate. Some trees are better suited to sandy soil while others need more nutrients in the soil. For this reason, it's best to leave the landscaping to a gardening professional.
Paving Stones
Have you ever thought about customizing your driveway? Forget parking on the same gray pavement that everyone else has outside their home or business. Swap out the plain gray concrete for tile pavers to make your space stand out!
If you want something a little more subtle, you could use larger paving stones to create a walkway from your driveway to the front door. For those who like to spend their time meditating outdoors, you could create a custom landscape design featuring a walking labyrinth.
Water Works
If you really want a design that turns heads, consider landscaping designs with bolder components. For example, koi ponds and miniature waterfalls make great additions to any outdoor space. Imagine being able to sit and relax by your own little babbling brook.
When you work with the right gardening professional, your business or residential landscape design can incorporate major focal points like these! However, it is very important that only a professional attempt these tasks. If large rock formations don't have the proper foundation, all of that hard work could literally come tumbling down.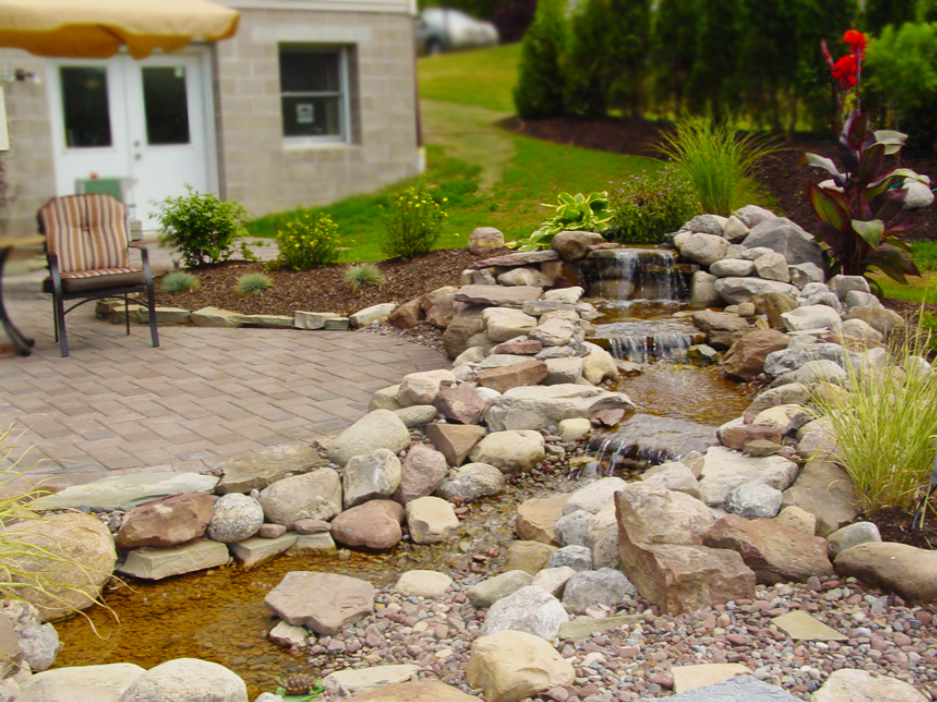 Hardscape
South Florida Gardening Done Right
If you want something done right the first time, leave it to the professionals. At Willingham Landscape Designs, we have the expertise to handle your South Florida landscape and gardening needs.
We can transform your home or business into a work of art. Our team can tackle nearly any project, from creating a custom fertilization plan to care for specific plants to developing a unique residential landscape design for your Delray Beach home.
Call the Palm Beach County landscape experts at Willingham Landscape Designs today!