Best Flower Bed Ideas For Your Home: Tips & Tricks From a Gardening Professional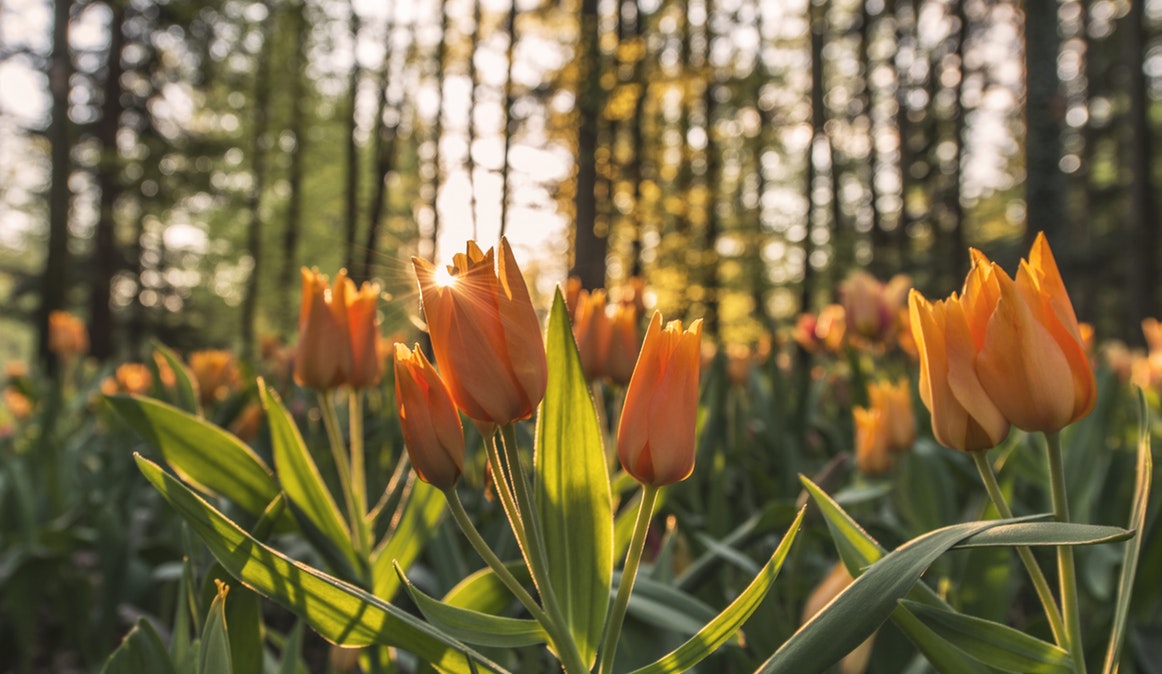 You've heard the saying, "Home is where the heart is." As cliché as that sounds, there's definitely a kernel of truth there. As gardening professionals, we work hard to make your dream home become a reality.
Landscape professionals believe your home is more than just a house. It's where you spend time with those you love. After a long day, this is where you come to relax. This is somewhere that you want to feel comfortable.
Your home is also a source of pride, so you want it to look good. Don't risk a botching a Do-It-Yourself Residential Landscape Design. When it's time for some outdoor home improvement, leave it to a gardening professional.
Top Gardening Professional Picks for South Florida Gardening
If there's one thing that a landscape professional knows well, that's picking the perfect plants and flowers. There's much more to landscape design than digging holes and planting something pretty.

Personalize Your Space With Custom Landscape Design
The ideal residential landscape design will feature a balanced mix of both softscapes and hardscapes. When you meet with a gardening professional, they can plan the perfect features for your unique space.
Differences In Hardscape vs Softscape
Hardscape
Hardscapes are the heavier elements of your landscape design. These include features of the architecture such as planters, paths, stones, and walls. These are more permanent elements that don't change over time.
Softscape
Softscapes cover pretty much everything else. These are fluid elements that change as they mature. For example, trees and shrubs will grow over time. As they do, they change in both shape and size. These softer elements require maintenance to manage their look and impact on your overall design.

Flower Bed Ideas Front Of House
The front of your house is a major focal point. It's the first thing people see, whether they are driving by or walking up to your front door. As such, the front of your house bears the major burden. A good front-of-house landscape design can set the tone for the feel of your whole space.
Make A Statement
Your front yard is your home's chance to make a good first impression on your visitors. Take advantage of this opportunity to do something bold with your design.
Many of South Florida's plants and flowers feature coloring that is hard to find elsewhere.
Bright Blues: A true blue is a rare find in the world of gardening, Despite their scarcity, Mother Nature's blue flowers are some of her most beautiful. The Evolvulus flower is also known as Blue Daze, thanks to its dazzlingly bright hue. It is also well-suited to Florida because of its high drought tolerance.
Yellow Sparks: The unique coloring of the Coreopsis features a bright red center surrounded by a ring of bold yellow. However, recently flower breeders have developed specimens in various shades of yellows, golds, oranges, reds, and even pinks. These flowers are perfect for nearly any type of bed. They are drought tolerant and grow well in both full sun or partial shade.
Appreciate Subtleties
Moderation is key to creating a balanced space. While the bold colors of Florida's tropical plants are beautiful, they need to be paired with some milder companions.
Shady spaces are the perfect places to plant Heuchera. Its leaves and blooms feature a touch of red coloring to provide some color with being too loud. These plants do well in moist, well-drained soil. As such, your gardening professional will know exactly how to mix your soil to make these beauties thrive.

Flower Bed Ideas Back & Side Of House
Just because it's not the first thing you see doesn't mean that the back yard is any less important. By the same token, side yards need love, too. Check out these tips for these less visible spaces.
Plant Some Trees
For most of the year, South Florida's weather is beautiful. We do, however, get lots of sun. Give your yard a break from the rays with some large shade trees. You can even plant flower beds around the trunks, creating a perfect environemtn for shade-loving plants.
Florida may be famous for its palm trees, but don't think that they are your only option.
Black Olive trees are native to the Florida Keys. It stays green all year and grows to a colossal 40-50 feet! The Black Olive's leathery leaves contain tannins that can stain nearby walkways or driveways. Because of that, these trees are well suited to back and side yards.
Live Oak trees are famous for their resilience. They've been known to stay well-rooted, even through the strong winds of a Florida hurricane. In fact, they are often planted specifically as a windbreak to protect properties.
For a different kind of aesthetic feel, the Gumbo Limbo tree is right up your alley. This tree type has a very distinct look. With red bark features and an interesting branch-growth pattern. The unique branches start out low to the ground and grow outward in a unique fashion!
Make Your Garden Work For You
Back and side yards are typically more protected, due to privacy fences, hedgerows, or other barriers. As such, they are great places to grow plants that produce useful fruits and foliage.
For example, Lavender is as beautiful as it is useful. It smells great and can mask odors from outdoor trash receptacles or burn pits. You can also harvest it to use around the house, including crafts and aromatherapy.
Even small spaces can work to your advantage. Herbs grow great in container gardens, but it's best to consult your gardening professional to choose the right ones. Basic herbs like basil, cilantro, and chives are great because they allow to really get a taste for all that your South Florida gardening has to offer.

Why Hire A Gardening Professional?
There are several reasons why you should hire a professional to handle your residential landscape design. Here are just a couple of the most common ones.
Seeing Is Believing
For example, some plants are so similar that it takes a trained eye to tell the difference. As such, be sure to consult your gardening professional before you eat anything that comes out of your garden. Some plants, though they may look similar, need a completely different environment to thrive. They may even need a custom fertilization regimen.
Protect Your Property Value
Did you know that your yard makes a difference in the value of your home? When done well, a custom landscape design can increase your property value. On the other hand, if it's not done well a landscape design project can cost you more in the long run.
Digging in the wrong spot could burst buried water or sewage lines. Planting the wrong things could destroy the integrity of your soil. Trust us on this one—South Florida gardening is best done by a landscape professional.
Landscape Design, Why Let A professional Do It For You

Choosing The Best Gardening Professional
When you're ready to plan your custom landscape design, call South Florida's trusted source, Willingham Landscape Designs.
A professional will be more than happy to help with your Broward and Palm Beach County landscape needs. Willingham Landscape Designs offers services including custom maintenance, design and installation, artistic hardscapes, and more.
Looking for the BEST?