Tree Planting: The Cherry On Top
Of The Landscaping Cake!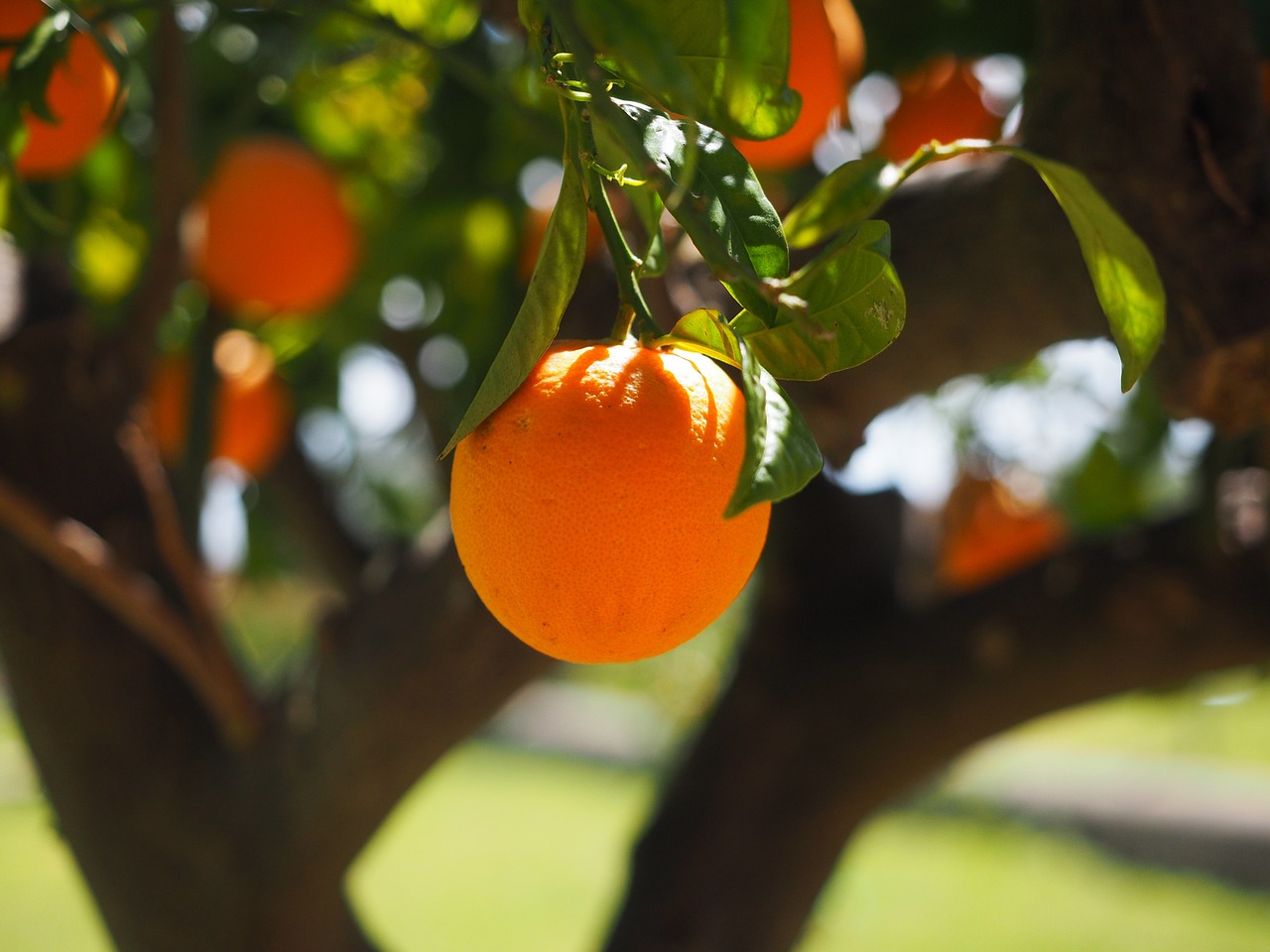 Do you have a vision of how your property could look with the right landscaping? Tree planting is just as important to your landscape design as a healthy and vibrant garden.
Landscaping enhance the beauty of your home or business and also have many other benefits, such as providing us with oxygen, as well as protection from the elements. Tree planting can highlight different areas of your property and add to the overall appeal, especially with the appropriate landscape lighting.
Tree Planting
There's such a wide variety of trees to consider when creating a landscaping design. The advantage in South Florida landscaping to include both flowering and fruit-bearing trees. Although it doesn't get too cold, certain types of trees still produce beautiful fall foliage to enjoy.
Perhaps you are considering the perfect spot for a hammock, an attractive bench arrangement, or even a tree house for the children. It is vital that you choose the right type of tree for each creative idea you have in mind.
Tree planting is beneficial to the environment. If strategically planted, they can reduce the cost of cooling our homes in the summer and even help hold in the heat in the winter months. They can also block dangerous UV-B rays, heavy wind, dangerous air particulates, and even noise and light pollution. Trees can also provide privacy in a more natural way than fences.
Trees also solve water issues by acting as sponges, absorbing runoff after a heavy rain storm and helping to prevent soil erosion.

Why Call a Professional versus Do-It-Yourself?
There is a great deal to consider when planning a custom landscaping design. Especially as it relates to tree planting. Certain types of trees grow quicker than others. Some are harder to grow and maintain. While others may not be aesthetically pleasing in your overall design.
Other potential hazards, such as trees shedding heavily in gutters and certain types of leaves. Which can stain decks and walkways. Let's not forget that if trees are not planted or maintained correctly. They can fall or heavy branches can break off, causing potential damage to your home, car, or people nearby. Even if you are handy with DIY projects around the house. Requiring a professional when it comes to transporting trees.
What Do You Do If A Tree Needs To Be Moved?
What if you decide to add on to your house, erect a shed, or put in a deck and you realize that an existing tree is in the way? Or perhaps, you want to invest in trees to increase the beauty and value of your property?
Transporting trees is not an easy task and requires a great deal of knowledge. Otherwise, your investment may be lost to tree mortality due to improper handling. Another question is just how large will that tree be when it reaches maturity?
In addition, a new planting site must be suitable in terms of space. As well as growing conditions. Like the type of soil or drainage. Light exposures may impact negatively depending on plants and structures on the property. It's risky to move an already established tree. Whether it is to be moved from one spot on your property to another.
Or is a newly purchased tree that needs to be moved to your property from a different location. Heavy equipment and a great deal of knowledge and experience are required. Feeder roots are easily damaged during transport and during the transplanting process. If the tree goes into shock, your investment could be lost.
The Importance of Tree Trimming
Tree trimming and pruning is also extremely important in the upkeep and health of your trees. First and foremost, however, it prevents dead branches from falling. Potentially injuring the people around you.
Or causing structural damage to your home or nearby power lines. It's vital to ensure a tree's structural integrity, to promote tree growth, in general, as well as ensuring that the form of the tree is aesthetically pleasing. Depending on the size of the tree, tree trimming can also pose a danger to the novice. It is best to call the professionals!

Willingham Landscape Designs
We are a South Florida gardening and landscape company, proudly serving Palm Beach County, Boynton Beach, Delray Beach, Boca Raton, and West Palm Beach in public and residential landscape design, installation, and maintenance.
Your trusted gardening professionals, providing a wide array of softscape and hardscape services.
Including:
Custom Landscape Design and Installation
Professional Tree Transport, Tree Planting, and Tree Trimming
Custom Fertilization
Landscape Lighting
Water Scaping
Brick Walls for Gardens/Trees
Gravel and Mulch
Fancy Stonework and Boulders
Pressure Wash Driveways and Pathways and much more!
If we do not provide all of the services you require, we will contact a viable company and work with them to provide a cost-effective solution to all of your landscaping needs.