2018's Jolliest Landscape Design Ideas
This Holiday Season!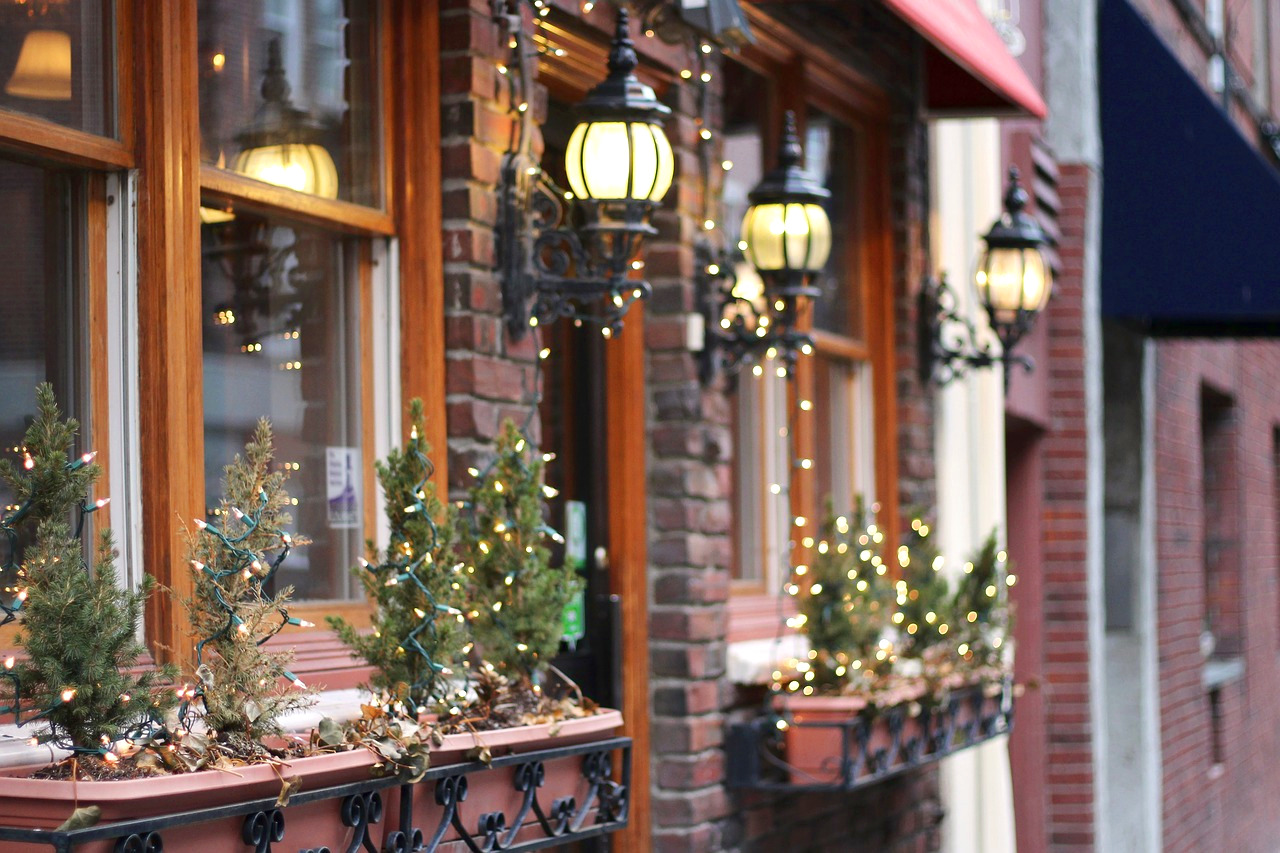 Now that the Thanksgiving holiday is over, Christmas preparations are underway in many homes. Traditionally, most of us just think of having a Christmas tree decorated by putting on the Christmas lights. However, we forget one crucial thing, the outdoor Christmas outlook.
It's vital as we buy and decorate our Christmas trees inside the house, our home landscape should reflect the same too. Christmas landscape is critical as it helps brighten the Christmas mood in the entire home.
You can look for ideas on how to decorate the entry region to the house, the patios, or the porch. There're lots of design options from the professional landscape designs companies that you can look at and select the best.

What Is Hard Gardening?
The specific question we should be addressing is, what is hard landscaping? Landscaping refers to any activity that aids in the modification of visible features of a piece of land or garden. It includes all the living elements, natural, and the abstract.
Hard gardening is a terminology that one may not be aware of unless they are involved in garden designing activities. Hard gardening is different from general landscaping as it deals with non-living structures.
Therefore, modifying the garden with non-living features such as:
Courtyards
Gutters among other features
On the other hand, soft landscaping refers to the living part of the landscaping. It includes all elements ranging from plants, shrubs, trees, lawn, dirt, and mulch. Sometimes one may choose to combine the two to come up with a superior harmony. I am sure no one would want their Christmas landscape to be poorly done.The first thing I would do if I wanted to have a perfect landscape design is to find a landscape company near me. A gardening professional is helpful when it comes to helping you make the best decision about landscaping.

What Are Some Of The Risks Of DIY Landscaping?
Landscaping is an enjoyable hobby that you can do yourself. However, without the necessary knowledge and know-how, you may cause safety hazards and finally end up destroying your yard.
It's vital to seek the assistance of professionals to avoid posing any risk to you and your family. With professionals, you are assured some of the critical things such as:
Taking The Necessary Safety Precautions
The professionals understand how to do landscaping well without posing any danger to your home. One of the risks includes a fire outbreak. When you do not observe the defensible space, you risk having a fire outbreak. Furthermore, there's vegetation that won't ignite easily. A professional, will know what to plant and where.
The work will look and be professionally done
Your neighbors will be wowed by your home's gorgeous Xmas light display! Your neighbors will wish they would have hired a professional like you did.
Remember: Landscaping services aren't restricted to just residential; it could be done in front of businesses to attract customers.
Gardening professionals will do everything they can to make your ideals come to life! If you have an idea, landscaping professionals can meet your specific ideas, and landscaping dreams come true.

Examples Of 2018's Jolliest Landscape Design ideas
1. Plants
I know that probably you have a Christmas tree inside the house fully decorated. However, it is critical that you reflect the same outside. Plants are an excellent addition to your existing landscape. You can find different types of plants with varied colors and sizes.
You can improvise by using metal buckets or seek professional help to do the magic for you. Arranging the plants according to size and color will bring about the Christmas mood to your entire compound. Some of the plants that you can select from include:
Amaryllis
Poinsettias
Christmas cactus
2. An Outdoor Christmas tree
We all like an indoor tree. But why not break up the monotony by also putting an outside Christmas tree. An outdoor tree helps in brightening the mood outside in the courtyard. It's especially useful when you have visitors over or a large number of people around.
Including this will bring life both in the house and outside. The people staying outside will be able also to have their own Christmas tree. An outdoor Christmas tree is also instrumental in accommodating outdoor gifts such as pet gifts, outdoor tools, and products.
3. Focus On The Fire
A festive season is not a time to spend all your time in the house. You need to go outside in your backyard and enjoy yourself. What better option brightens the outdoor hang out than creating a fire pit?
You can use the patio brick to build a fire pit. A fire pit is advantageous especially during the cold period where warmth is necessary. The fire helps to brighten up the mood and creates a focal point in your backyard.
Find a gardening professional around you to help install the fire pit for your Christmas celebrations.

4. Add Some Color
Most of our gardens have plants and definitely grass. Green is a great color which can be even better when complemented by others. A mix of colors helps to break the monotony of one single color.
It brings about life and brightens the mood. You can place the multicolored flowers in a vertical position on poles at the courtyard. Apart from the colorful flowers, the sparkling lights are another alternative.
You can, therefore, use the flowers during the day and the sparkling lights at night. To further modify the arrangement, place other flower barrels with complementing colors at the bottom of the poles.
5. Keeping The Trees
Stone patios are the most popular for placing on the ground. However, there is another recent improvement made to improve the design. You can instead use wood instead of stone patio.
Placing the wood at different levels to add more beauty and enhance the outlook. The climax of the improvement comes in when you leave some trees to continue growing instead of cutting them down.
The wood, therefore, surrounds the trees and the trees continue to provide good shade. The design helps to improve the entire outlook of your backyard.
6. The Look-Up Design
Holiday seasons are full of flowers which help brighten up the mood. The more the flowers, the merrier the season. You can find designs that manipulate the arrangement and configurations of plants to bring out the best outlooks. You can modify the small circular patio areas in the yard.
How? You manipulate the flowers around into an arrangement that forms a chandelier. Therefore when you and your loved one look up, you see beautiful flowers and arrangements that brighten up the mood. Roses are usually better preferred for such arrangements.

Landscape Design West Palm Beach
If you're in need of a "Landscaping Service near me" in the South Florida area, you're looking at the right place! Contact our professionals.
Locations We proudly Serve:
Palm Beach County
Boynton Beach
Delray Beach
Boca Raton
West Palm
Remember, in the grand scheme of things it's vital to hire a professional landscape service. Why? Well, when you trust a professional you can trust the work will get done right the first time as well as elegantly!
That landscape design you had in mind? A landscape professional can create it.
Professionals aim to make your landscaping dreams come to life. With years of research and hands on professionals, you can't go wrong when you trust a pro!